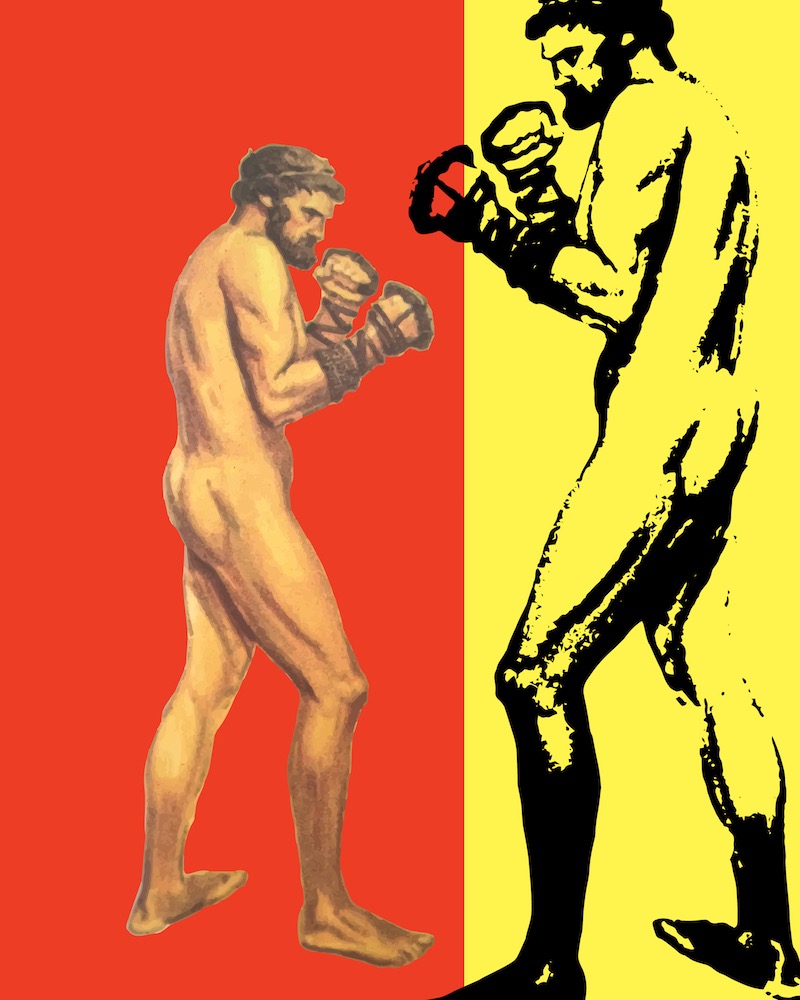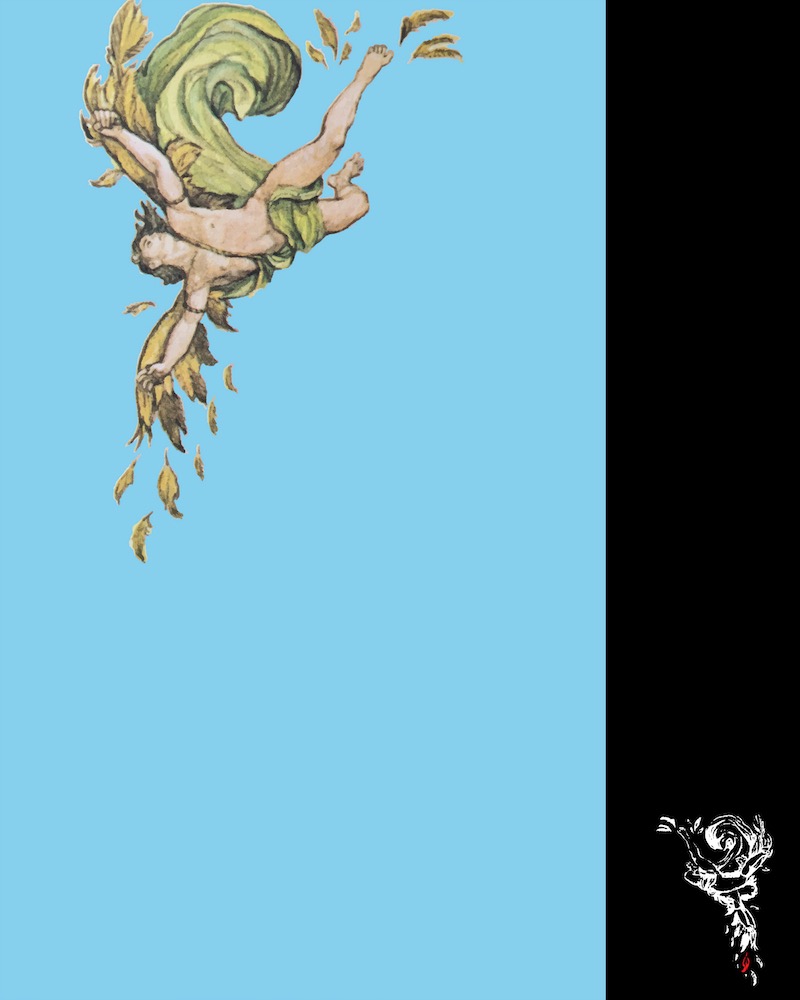 As a boy I was gifted with sets of children's encyclopedias. One of these, the Golden Book, contained no photography; instead, it was lavishly illustrated in many different styles; the credits name ninety-nine illustrators.
One or more of these illustrators had a homoerotic bent. There are a dozen or so male nudes (and no female) scattered throughout the sixteen volumes of the set. The context of these nudes? Ancient Greece, mostly; these were the waning days of a classical education.
These illustrators covertly mentored me in the ancient tradition of homoerotic form. In homage to their tutelage, I have resampled and digitally manipulated these images to bring them a contemporary sheen and relevance.
I have titled the series Agon, Greek for struggle: struggle against the self, against the other, against society against nature. But also, the struggle for self-knowledge, one's place in the world, and the strivings and limits of desire.
I exhibited some of this series at the 2018 Nuit Rose festival.
printed 2018-2020